Bitcoin has held critical support after a move to the downside on Friday and trades at $37,539. A good old weekend pump has brought it back from the mid-zone of the $30,000 range and now it might make a push towards $38,000.
In the short term, reclaiming the $40,000 area seems like the most bullish scenario, but if the price action has had something in common during these past weeks, it's the lack of volume.
Kevin Kelly, Co-founder and Head of Global Macroeconomics at Delphi Digital published a report on the potential scenarios for Bitcoin. The analyst said that leveraged positions signaled a major correction was due.
Conversely, BTC's price has been forming a "major head and shoulders pattern". Thus, the analyst believes it's possible for the cryptocurrency to trend downwards and dive back towards the critical support at $30,000.
If Bitcoin's price trends below $30,000, a revisit of the $20,000 it's possible by the "traditional rule of thumb". Kelly added:
However, technical analysis is only one piece of the bigger puzzle, especially when it comes to $BTC. Having said that, an extended move below $30k could spell more short-term pain for hodlers; this price level also coincides with BTC's 50-week moving average.
A 50% dropped, as long-term BTC traders know, it's not indicative of a guaranteed recovery. On the contrary, BTC's price has seen 80% corrections on its way to new highs.
There have been multiple instances where BTC rebounded after a +40% sell-off only to find its recovery to be short-lived. One somewhat recent example is Dec. '19.
What Are The Ingredients For A Bitcoin Bull Run?
In addition, Kelly said that 85% of BTC addresses are in profit. In the past, price bottoms see a reduction in the number of UTXOs in profit to around 50% or less. This suggests more downside in the short term.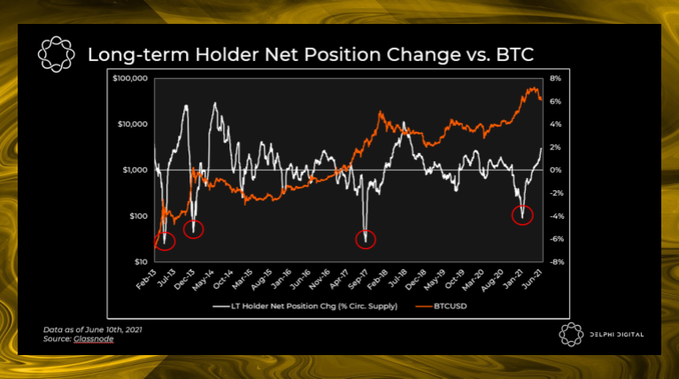 In…