American YouTuber Jimmy Donaldson, better known as MrBeast, is embroiled in accusations that he tricked his followers into buying a pump and dump token. Refinable's Initial DEX Offering (IDO) took place on Tuesday and was Polkastarter's biggest launch to date, selling out in less than five minutes.
But some investors claim they were unable to sell their FINE tokens as the price started tanking. Others say they were unaware of buying at the peak price. Celebrity crypto endorsements have come increasingly under the spotlight in recent times. This latest incident with MrBeast has done little to help the issue.
MrBeast in Hot Water
Refinable is Binance Smart Chain's (BSC) first major NFT marketplace. According to a Binance blog post, the platform empowers creators "to easily and affordably create, discover, trade, and leverage NFTs."
Currently, there are three main NFT marketplaces. Opensea, Rarible, and SuperRare, which mostly use the Ethereum blockchain and are subject to high gas fees. With Refinable running on the cheaper BSC network, users now have a more accessible NFT option.
According to @defnoodles, the price of Refinable fluctuated wildly during the launch process. He added that users blame MrBeast for the technical difficulties encountered when trying to exit during the selloff.

"Many are frustrated with MrBeast. They allege once they purchased 'Refinable,' they couldn't sell it, getting a 'no liquidity' error. Others say they couldn't see the purchase price and were unaware they purchased it at $9. Refinable allegedly deleted tweets after backlash."
FINEUSD opened trading to the public at $8.36. Within hours, a sharp decline tanked the price to $4.85. It has been grinding downwards since, bottoming at $1.73 today.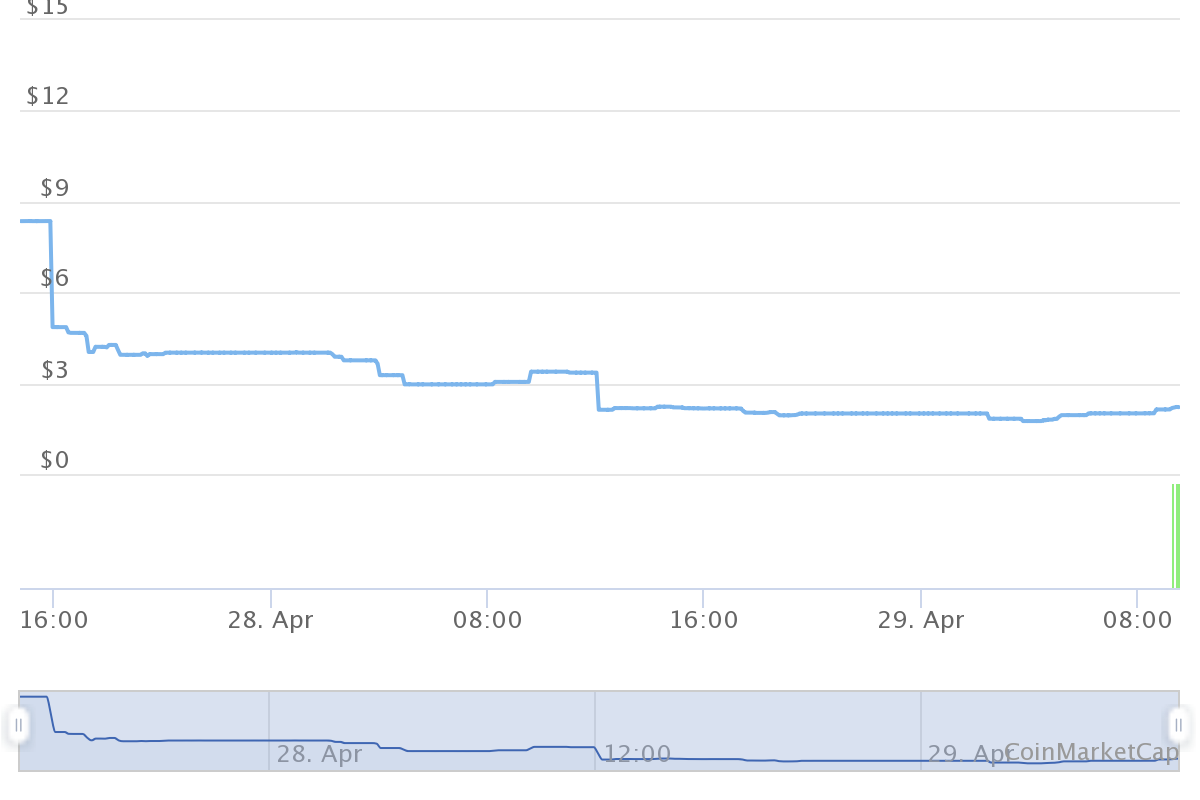 Source: FINEUSD on CoinMarketCap.com
Some of MrBeast's followers suffered heavy losses, having invested after seeing the YouTuber's endorsement on promotional material. @defnoodles even mentioned some had lost…