Since its debut in 2013, Dogecoin has continued to grow as the poster child of altcoins. As it gained popularity, it quickly became synonymous with wild price pumps because of its small value and concentrated holdings.
According to Coin Metrics, the price of Dogecoin increased by approximately 40% on Tuesday. After bitcoin, Ethereum, and Binance Coin, Dogecoin now has a market cap of $69 billion, rendering it the fourth-largest cryptocurrency.
Indicator For Alt Season
The unprecedented rise in the price of the coin has caused some investors and analysts to say that the short-term rallies are strong indicators of the alt Season.
Doge starts altseason by the way in case you've forgot.

— BIG DOG (@MoonOverlord) April 16, 2021
However, this is most likely correct. After all, Dogecoin is a meme-based cryptocurrency. Over the last few years, there has been little development operation, and few of its users run a complete node. There have been 16 weekly performances higher than 30% and six of those presented 100% or higher gains.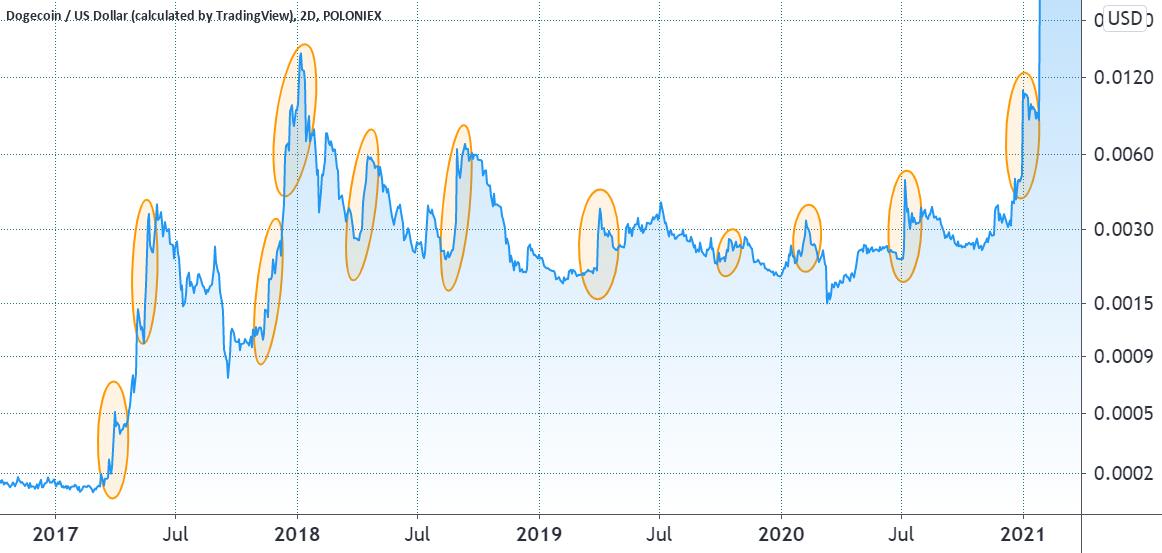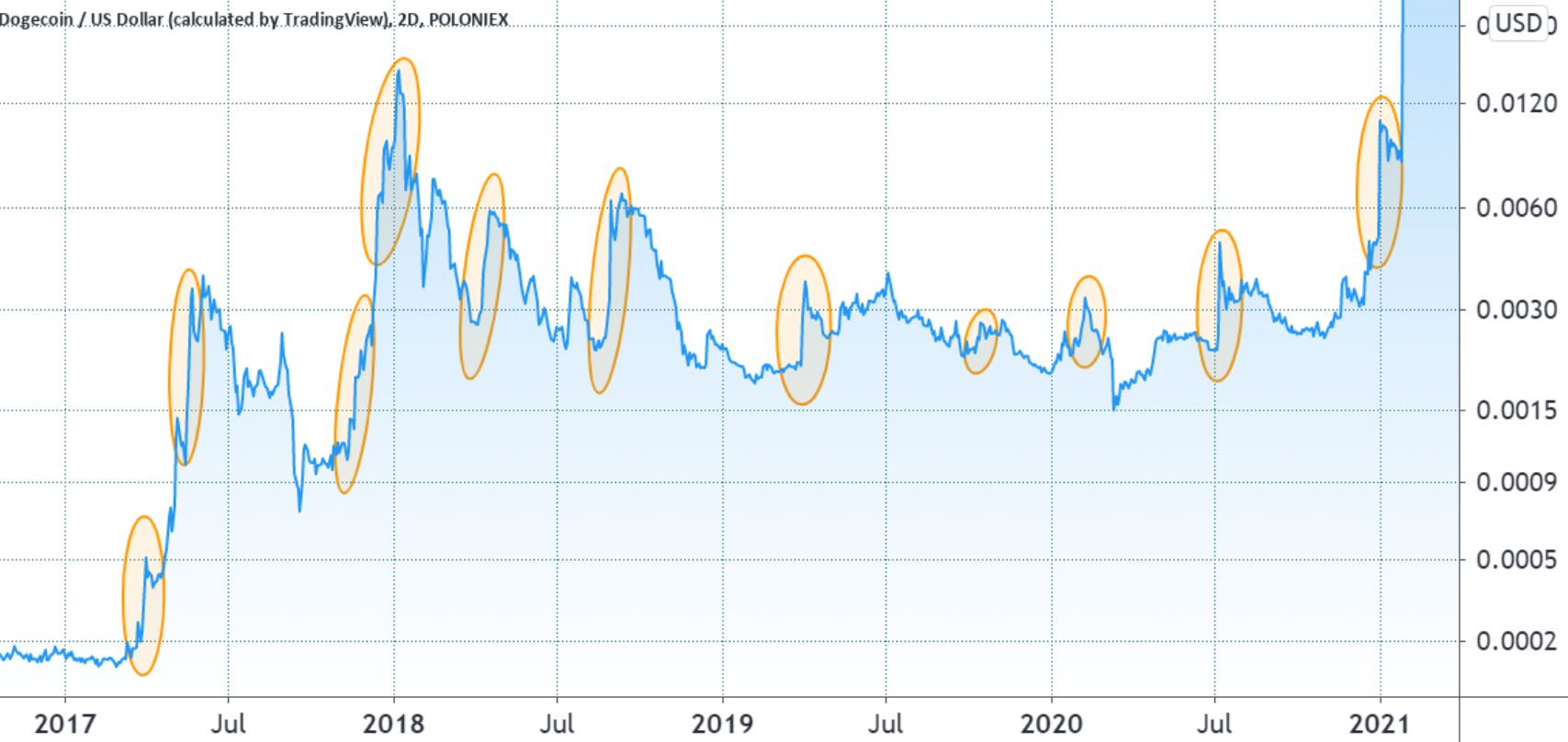 Looking at the chart, the price increase of the coin is the norm. At the end of April, Tesla CEO Elon Musk tweeted: "The Dogefather SNL May 8," referencing both the coin and his upcoming appearance hosting "Saturday Night Live." Musk has said that his tweets about dogecoin are meant to be jokes.
If the rumors are true, SNL is going to be one of the craziest of all time

Elon buys a ton of #dogecoin live & then announces #TSLA accepts it as payment for vehicles

Elon "Jesus" Musk

I'm holding LFG!#DogecoinToTheMoon may be the funniest way to make people money ever 😂

— T E L L E (@tellesmith) May 5, 2021
At the same time, Mark Cuban, owner of the Dallas Mavericks basketball team, also made several posts in support of dogecoin.
"As long as more companies take doge for products/services, then Doge can be a usable currency because it MAY hold its purchasing value…