Sino Global Capital has been posting reports on Bitcoin, China, and the changes that are taking place within the Asian Giant. Today, most of the BTC miners in the Chinese province of Sichuan will turn off their machines. This has created another variable in the already uncertain crypto market.
At 0:00 on June 20, the mining farms in this province will be powered off. This territory host one of the largest Bitcoin mining operations in the world, 8BTCnews claimed. Thus, some miners expect a dark age for this sector to begin.
8BTCnews claims that the effect of this crackdown has started to ripple across the BTC mining sector. The top ten Bitcoin mining pools by hashrate, AntPool, Poolin, Binance, Huobi Pool, and others, record important losses in their computing power. These losses go from 16%, 21%, 25%, and even as high as 31.19% in the last day.
Historic moment: Sichuan mining farms will all be closed in the early morning of June 20, and Chinese miners may usher in the darkest moment#Bitcoin #bitcoinmining

— 8BTCnews (@btcinchina) June 19, 2021
Overall, the Bitcoin network has an average computing power of 129.52 EH/s. Almost a 30% dropped from its all-time high. This has been reflected on BTC's Mempool and its transaction cost, at the time of writing, sits at some of its lowest levels in 2021 with 19 sat/vB ($0.96) for a high priority transaction. The minimum fee is the elusive 1 sat/vB.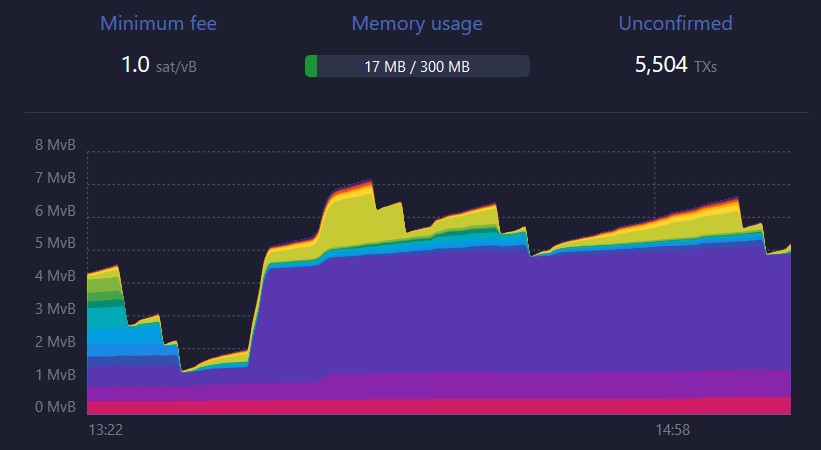 Bitcoin Mining Outlook, Complete Darkness?
Sino Global Capital presents an objective view of a situation that could be interpreted as only bearish for Bitcoin. The investment firm claims that although part of the BTC mining operations is shutting down, some will remain.
Moreover, a portion of the miners with large side operations was already leaving the country, the medium and small-sized seem more likely to stay. The miners on the move expected a crackdown since March 2021. Thus, they made the necessary preparations.
As more crypto mining bans came…