In a bid to wake people to the dangers of Modern Monetary Theory (MMT), a message that read "printing money is stealing from the poor," accompanied by a Bitcoin symbol, was projected on the Bank of England (BoE) building.
The incident has highlighted the disconnect between economic policy and cryptocurrency in general. With alarm bells sounding over the global economy's health, can we expect a mass awakening to the financial fraud being perpetrated against the people?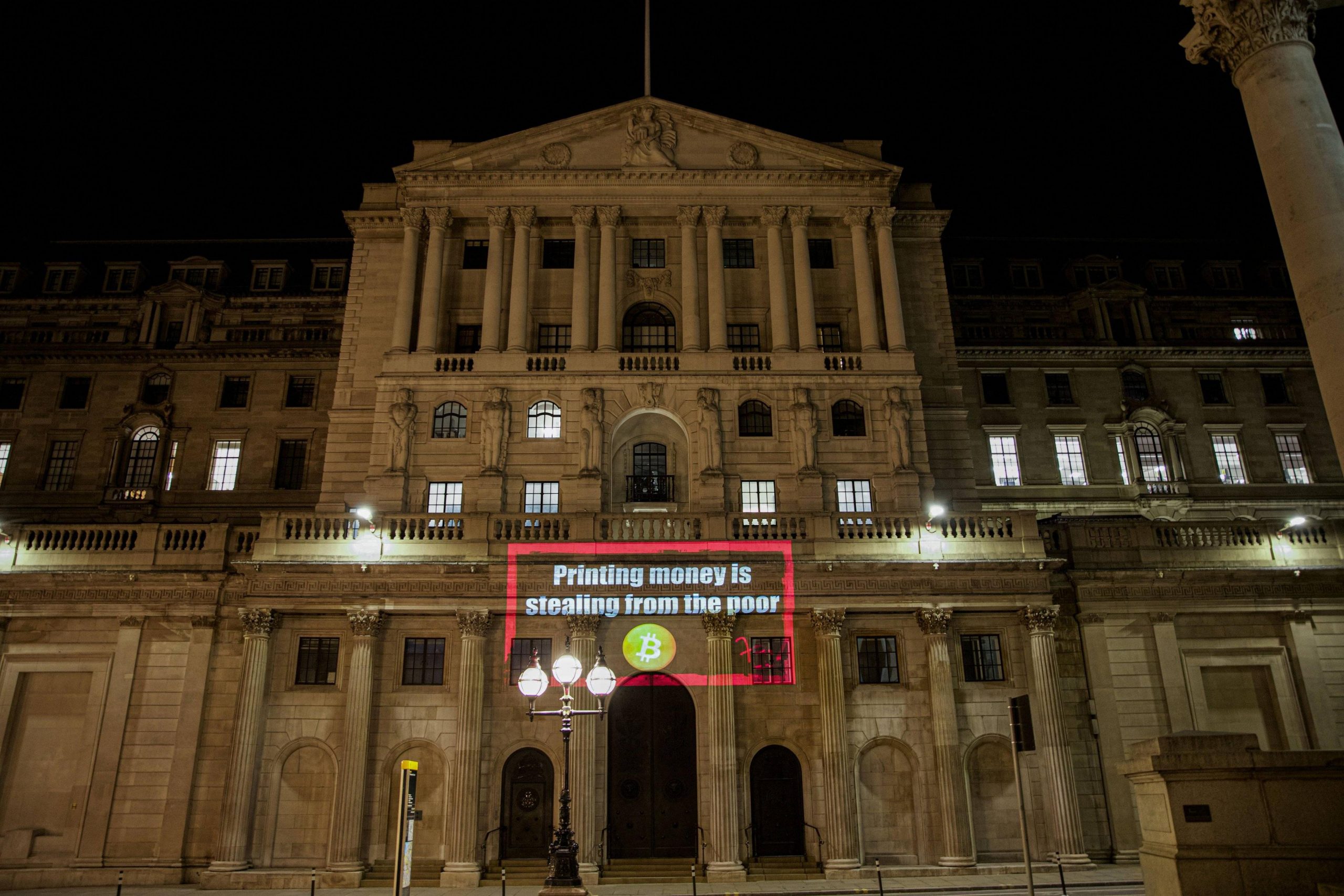 Source: Reddit.com
Central Banks and Bitcoin Don't Get on
The core idea behind MMT states that governments can and should print as much money as needed. This is because they have a monopoly over the fiat money supply and cannot go broke or insolvent.
"Put simply, such governments do not rely on taxes or borrowing for spending since they can print as much as they need and are the monopoly issuers of the currency."
Critics of MMT argue that this philosophy goes against the conventional understanding of the government's role in society, the nature of money, the purpose of taxation, and fiscal responsibility. There's also the matter of inflationary pressure that builds from the excessive money supply.
With its 21 million capped supply, Bitcoin is held up by cryptocurrency advocates as the antithesis to this model. But how it would fare replacing global money, at least on layer 1, is a different matter entirely.
Nonetheless, regardless of the feasibility of that scenario, true to its creator's intent, Bitcoin has come to symbolize the opposite of reckless monetary policy in the digital age.
For that reason, central banks tend to carry negative views towards cryptocurrency. Earlier this year, at a panel discussion at the World Economic Forum, BoE Governor Andrew Bailey warned that cryptocurrency, in particular Bitcoin, would not last due to a "lack of design and governance."
Inflationary Fears Begin to Creep
The weekend saw Warren Buffett address Berkshire Hathaway shareholders…