Chainalysis recently released an article titled "Why Bitcoin is Surging and How This Rally Is Different from 2017 (Hint: It's Who's Buying)."
The blockchain analytics firm referenced Bitcoin's amazing run of form, in which the leading cryptocurrency has gained 150% in value since the start of 2020.
A strong last two months has seen the price of BTC crack key resistance levels along the way. Currently, it's up 3% on the day to $18.2k.
What's more, technical analysis suggests that staying above this level could spur a rally to $19k.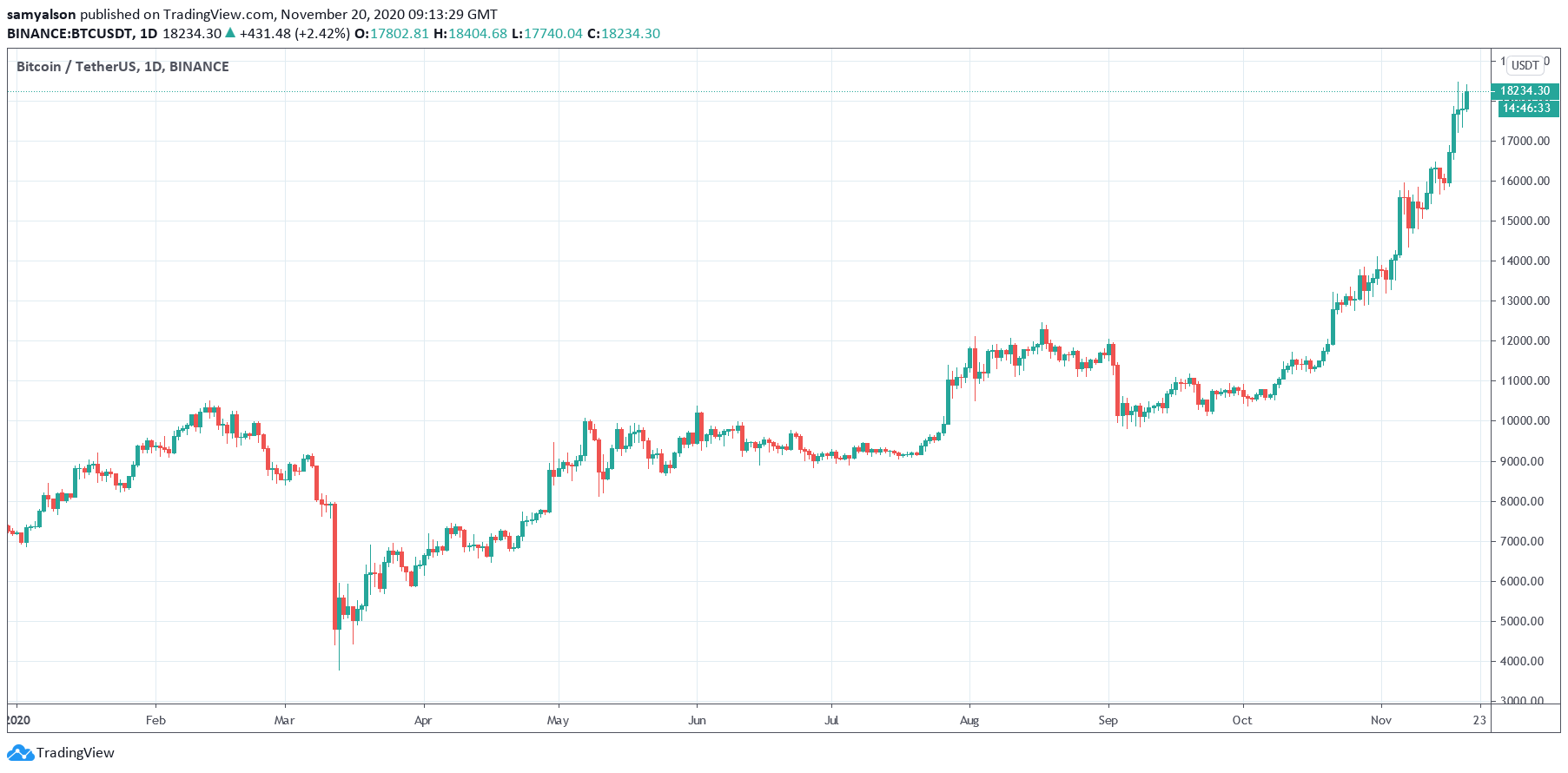 Source: BTCUSDT on TradingView.com
With the price hovering close to 2017's all-time high of $20k, it's natural to draw parallels between then and now.
But Chainalysis believes the underlying market conditions differ when compared to three years ago. Now, the surge in institutional buyers sees a more astute and strategic market.
Retail Investors No Longer Majority Buyers
According to Chainalysis, in 2017, the majority of Bitcoin buyers were retail investors purchasing the cryptocurrency using personal funds.
They say that the spread of cryptocurrency knowledge and experience among those retail investors was wide.
However, 2020 sees a change as mainstream companies and financial institutions are now buying up most of the Bitcoin.
"As anyone who reads the news can tell you, 2020 is the year institutional dollars began flowing into Bitcoin."
With that comes an uptick in high-value transfers leaving exchanges in 2020. The chart below shows a steady increase of $1 million+ transfers throughout 2020.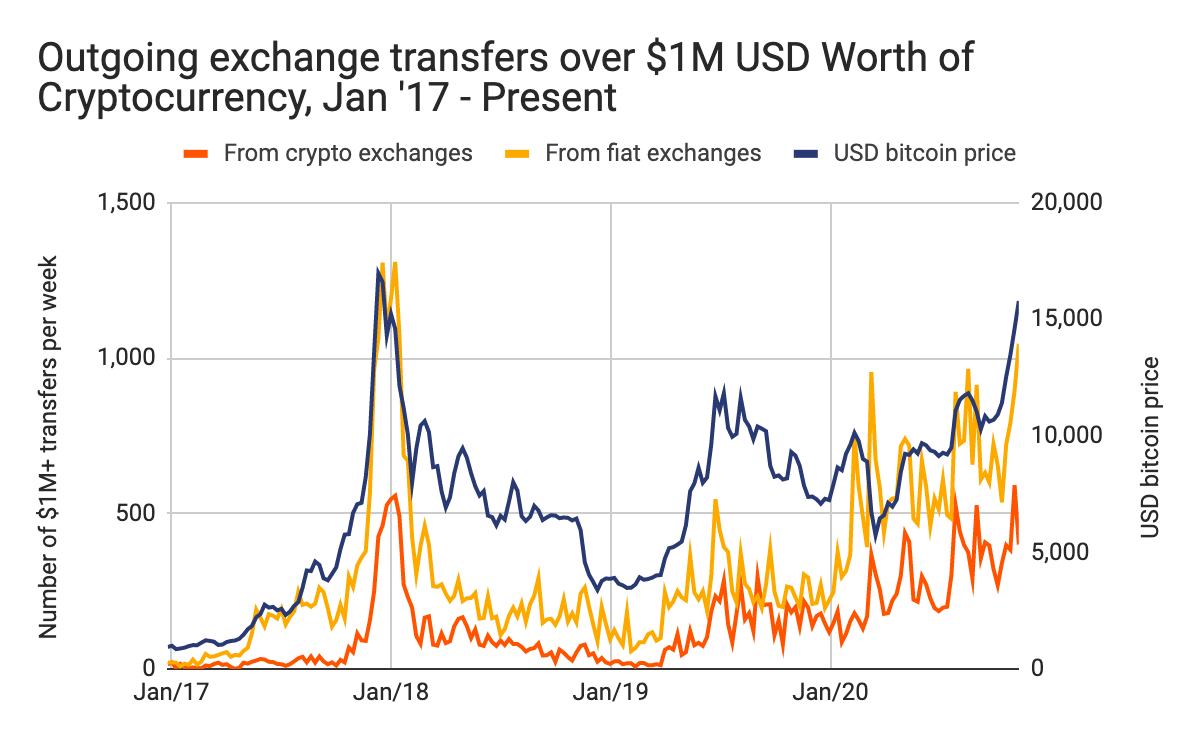 Source: chainalysis.com
The analytics firm goes on to say that macro uncertainty is the main driver behind this change. With the on-going panic situation, institutions are forced into looking at alternatives, such as Bitcoin, to hedge against deteriorating economic conditions.
Institutions Look to Bitcoin as a Result of Macro Uncertainty
Chainalysis quotes billionaire investor Paul Tudor…